Ośrodek nasz to miejsca noclegowe
Zorganizowane w postaci apartamentów, pokoi studio oraz pokoi 1, 2, 3, 4 i 5-osobowych z pełnym węzłem sanitarnym. Dla naszych gości mamy do dyspozycji sale sportowe, konferencyjne, basen, gabinety odnowy biologicznej, saunę fińską, siłownie oraz bezpłatny parking wewnętrzny.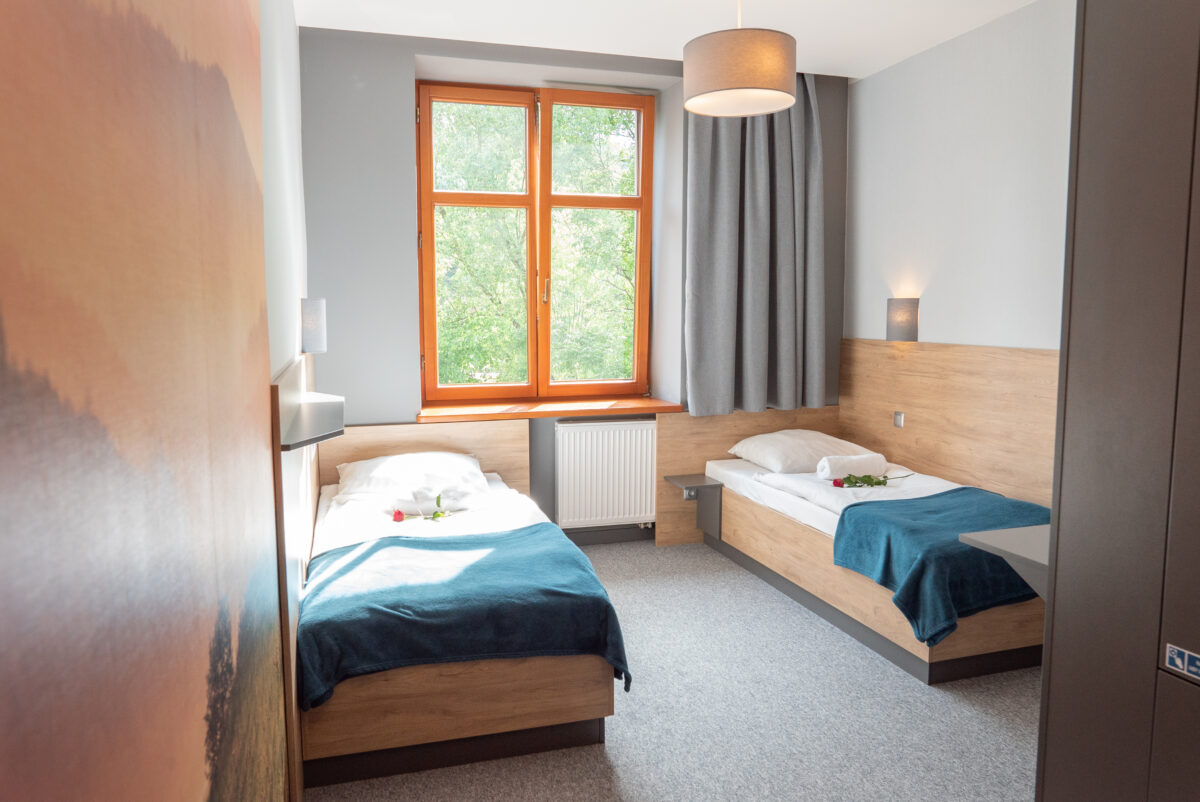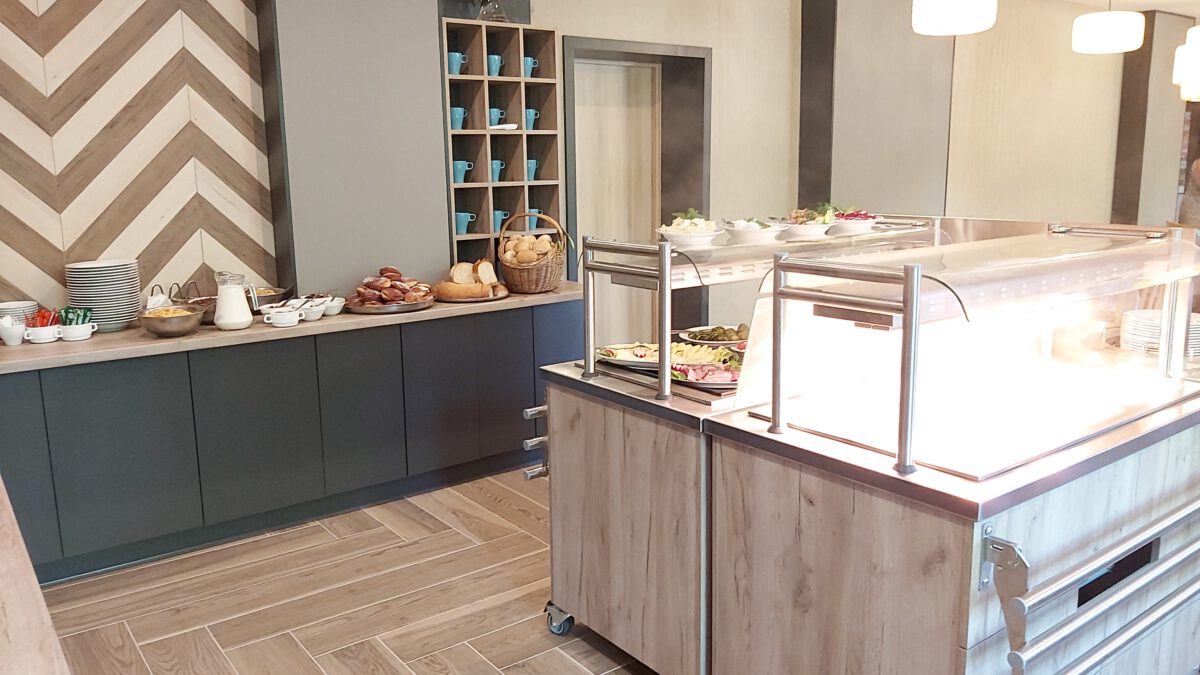 Ośrodek nasz to wyjątkowa kuchnia
Kuchnia ośrodka to od lat mocna strona naszej oferty, gwarantujemy Państwu pełne wyżywienie oparte na sprawdzonych domowych recepturach. Dostosowujemy potrawy do potrzeb zarówno gości indywidualnych, jak i grup sportowych.
Ośrodek nasz to baza rekreacji i rehabilitacji
Nasze drzwi są szeroko otwarte dla gości indywidualnych chcących przyjechać na urlop, weekend, jak i grup zorganizowanych, konferencji, grup młodzieży, wycieczek szkolnych, zgrupowań sportowych. Proponujemy Państwu skorzystanie z naszej bogatej oferty zabiegów fizjoterapeutycznych, masaży.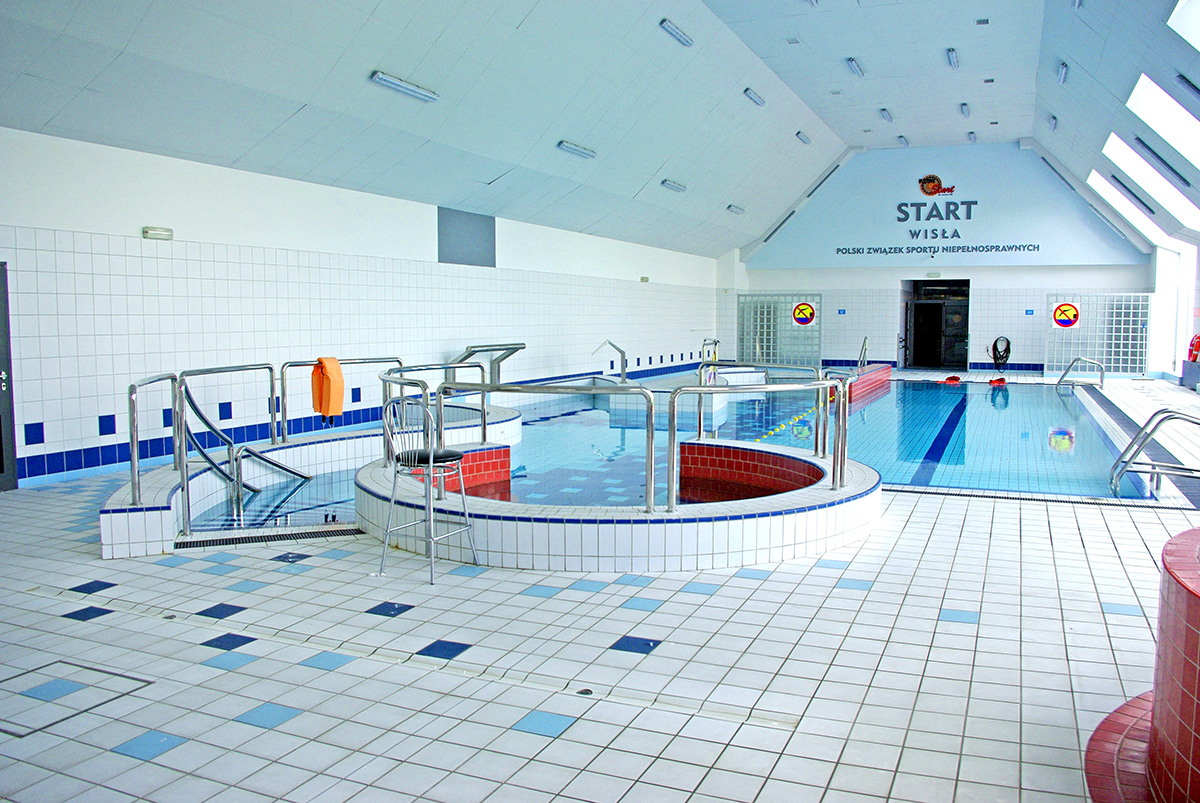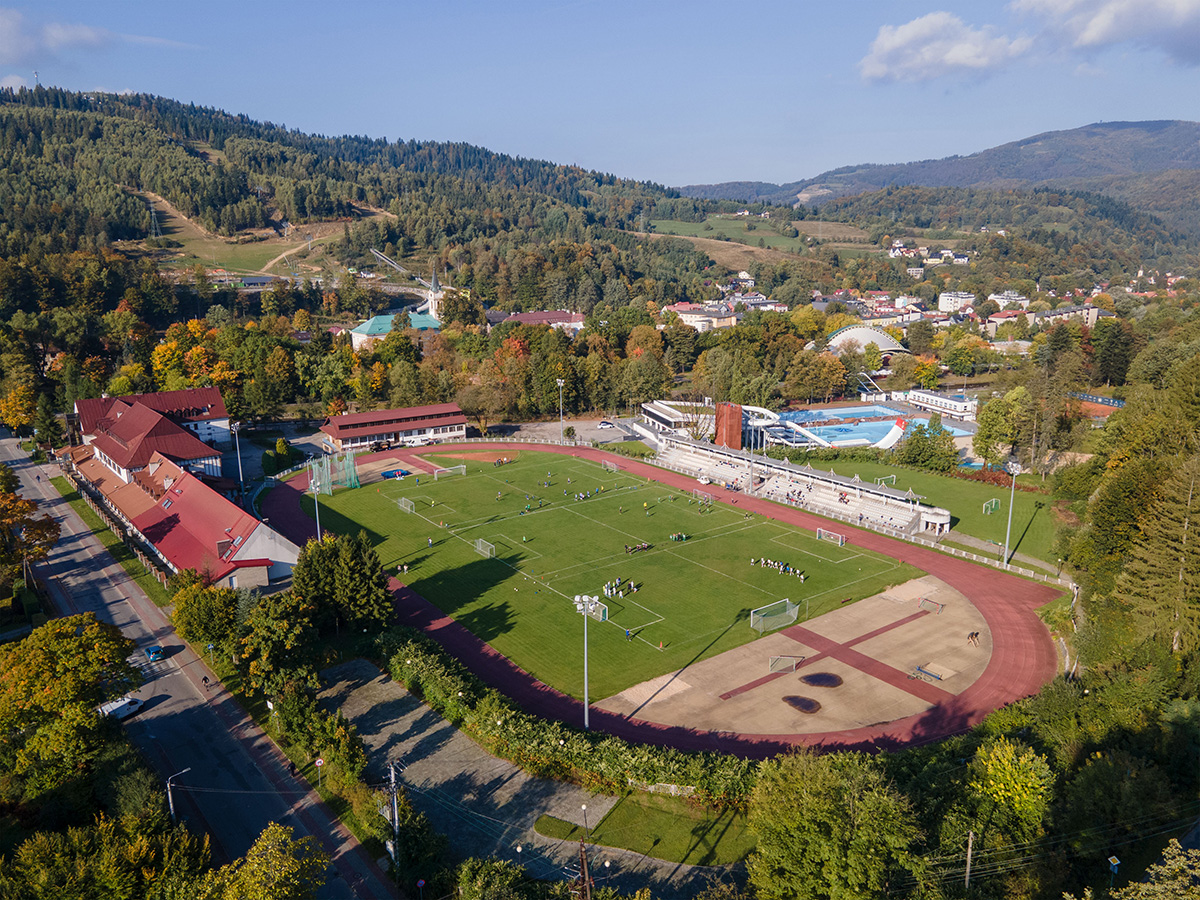 Ośrodek nasz to centrum sportu
U nas bywali najlepsi sportowcy pełnosprawni jak i niepełnosprawni. To tu ciężką pracą budowali formę fizyczną, aby poprawiać swoje osiągnięcia sportowe. Jest to wszystko możliwe dzięki bazie sportowej, jaką oddajemy do Państwa dyspozycji. Stadion lekkoatletyczny, boisko piłkarskie, kryta bieżnia, basen, dwie sale sportowe dedykowane sportom walki, szermierce, grom zespołowym, tenisowi stołowemu to oferta, którą nieliczne ośrodki w Polsce i za granicą mogą się pochwalić.
Ośrodek nasz to przystań do wędrówki po Beskidzie Śląskim
Region Beskidu Śląskiego to jeden z najpiękniejszych terenów naszego kraju. Barania Góra wraz z źródłami rzeki Wisły to obowiązkowy punkt wycieczek goszczących w naszym ośrodku. Bliskość wodospadu w Wiśle Czarnem, skoczni narciarskiej czy Zameczku Prezydenckiego RP, to niewątpliwie atuty naszej lokalizacji. Swoje miejsce znajdą u nas również miłośnicy narciarstwa. Wisła i okolice to region wyjątkowo bogato wyposażony w atrakcje dla amatorów białego szaleństwa. Do najbliższego stoku jest zaledwie 500 metrów.